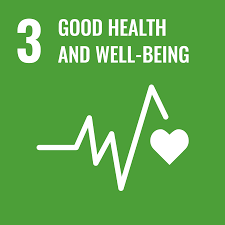 We would like to introduce you to two students from our school who are participating or have participated in the programme "Mad for science". They are Montserrat Téllez Duran (2nd science baccalaureate ) and Clara Castells (1st science baccalaureate), two students who have been selected from a large number of students enrolled throughout Catalonia, with extraordinary abilities in science. In their case, both of them have specialised in Nutrition.
The students selected for the 2023 school year attended the inauguration of the eleventh edition of the "Mad for science" programme on 13 January. The event brought together former participants and leading scientists, who presented their experience, their future projects and the latest innovations in the field of nano-robotics. Clara came away very excited and eager to start her nutrition internship. We are convinced that the experience will be as positive for her as it has been for Montserrat.
To put it in a nutshell, "Mad for science" is a programme sponsored by the the Catalunya La Pedrera Foundation that stimulates talent and fosters scientific and technological vocations in 1st and 2nd year baccalaureate students who are curious to find out more about research , through theoretical and practical courses given by researchers in leading research centres in Catalonia. The final aim of the programme is to help students guide their academic and professional future towards a possible research career, so that they can focus on the field of research that most interests them.
Thirteen different courses will be taught in collaboration with research centres and institutions in Catalonia that are internationally recognised for their excellence, and the courses will consist of theory and practical sessions that will take place on Saturdays throughout the year. Students work at their own research centres alongside pioneering researchers in their field. In this way they can experience what it is like to work in an international research centre, which will allow them to gain practical experience in the latest cutting-edge methodologies, as well as to position themselves for a possible professional career in their chosen scientific or technological field. Finally, they will also learn how to present and communicate science, while fostering the rigour and critical spirit that research requires.
From the school, the Science Department encourages every year the students of the Science baccalaureate to participate in the project because the experience is very positively valued. Not always all interested students are able to enter, but almost every year there is a student who manages to pass the selection process and take part in the project. Montserrat and Clara are two examples of it. Congratulations to both of them!