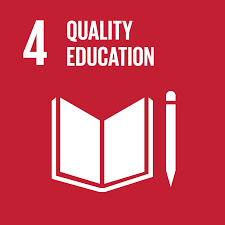 This has been a very different festival (we called it Diada in Catalan) from the previous ones. On the one hand, because after the pandemic, we have been able to meet again, without restrictions, to celebrate a day in which literature, art and culture are the protagonists. The ESO students have participated enthusiastically in the workshops organised by the language departments: language games, kahoots, bookmarks, poetry stories, among others, have been some of the proposals we have put forward.
In parallel with the workshops, the prizes for the literary competitions and the mathematics photography competition were awarded to pupils in ESO, Batxillerat and Cicles; this time, by levels, in the auditorium, in a more intimate atmosphere, with musical performances by students in 1st and 2nd ESO and poetry recitals by the teaching staff.
Next, the IT department combined technology with art: on the one hand, with a performance of a sardana dance with drones and other piloted and programmed cutebots, organised by high school students, which was a surprise celebrated and applauded by all; on the other hand, a competiton of space rockets, elaborated by the students of 4th ESO, which has not only make their artefacts fly up to the sky but also their expectations.
And finally, a musical concert by Q-sins, a group from Sabadell, formed by former students and teachers.
We would like to thank all those who have made possible the organisation and execution of the different activities to make Sant Jordi's Day a very special day at the Escola Industrial.